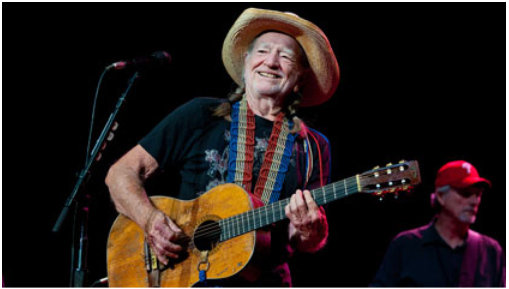 Willie Nelson, President of FarmAid, has created a benefit concert for family farmers who are being treated unfairly and forced to leave their farm land due to federal policy. Farm Aid is the longest running such festival in America. They have raised over 45 million dollars with their all-day music and food festival over the past 28 years. "In North Carolina and across the Southeast, family farmers have struggled to stay on the land, but they have also pioneered new roads to economic sustainability," Farm Aid president Willie Nelson said.
According to FarmAid.org, "Willie Nelson, Neil Young and John Mellencamp organized their first concert in 1985 to raise awareness about the loss of family farms, and to raise funds to keep farm families on their land." Back in 2001, Dave Matthews also joined these board of directors and concert headliners that are dedicated to helping family farmers, informing local communities about the importance of local farming, supporting farmers during crisis, and promoting a fair farm system.

Willie Nelson also wrote to President Obama thanking him for what he has done in support of family farmers, saying: "I look forward to working with you to make this vision of a family farm system of agriculture a reality."
This years Farm Aid will be on September 13, 2014 at Walnut Creek Amphitheater in Raleigh, North Carolina. Tickets went on sale August 1st with an artist lineup of Tim Reynolds, Jack White, Preservation Hall Jazz Band, Jamey Johnson, North Carolina's own Delta Rae, Lukas Nelson & Promise of the Real, Carlene Carter, Pegi Young & The Survivors, and Insects vs. Robots.
Willie Nelson has always been supportive of local farmers and can be seen protesting to save South Central Urban Farm in Los Angeles in the World Wide Motion Pictures documentary Welcome To Eden where local farmers fought to preserve a plot of urban farm land against its owner/developer's desires. Daryl Hannah and Joan Baez are also featured in the film which is coming soon to Indie Movie Store!