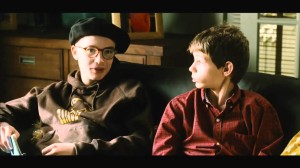 World Wide Motion Pictures Corporation, a leader in independent movies, has entered into an international distribution agreement with Captive Entertainment to put the inspiring, acclaimed film WAYS TO LIVE FOREVER onto airline flights.
Being two adventurous souls, we're sure Sam and Felix, the featured central characters of the film, would love to fly with you, and so their story will now be playing on American Airlines, Delta Airlines, United Airlines, Quantas, and other airlines around the world.
World Wide is proud to work with Captive Entertainment to bring this poignant and entertaining film to audiences traveling the globe. Captive's catalog also includes the animated film The Nut Job, as well as live action features such as Three Days to Kill starring Kevin Costner and Empire State starring Liam Hemsworth and Dwayne 'The Rock' Johnson, among many others.