World Wide Motion Pictures Corporation would like to wish Robbie Kay a Happy 22nd Birthday. He started acting at a young age and has never looked back. Robbie has had a busy year, appearing in multiple hit TV shows, a horror film, and several other upcoming movies.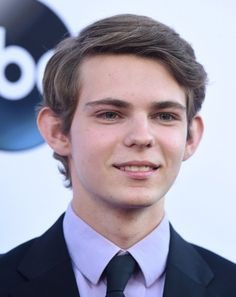 Robbie was born in Lymington, England but moved to Brussels, Belgium at an early age. He had several small roles before being cast as young Jakob in the 2007 Canadian drama film Fugitive Pieces. He attended one of Britain's Stagecoach theatre schools, where he spent a year studying acting, dancing, and singing. In 2006, he and his family moved to Prague in the Czech Republic where he attended the International School of Prague.
In 2010, Robbie played a boy diagnosed with cancer in the film Ways to Live Forever. The film chronicles the life a 12-year-old leukemia patient who has a list of things he wants to do before he dies.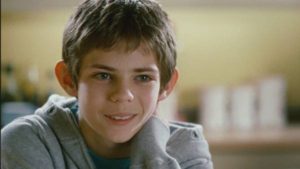 ( Robbie Kay in the 2010 film Ways to Live Forever)
Robbie also appeared in Pirates of the Caribbean: On Stranger Tides, the 2016 horror film Cold Moon, and will be in the upcoming drama film Blood Fest.
Robbie has held notable parts on several popular television shows. He played Peter Pan on the hit ABC television series Once Upon a Time. He also had roles on Heroes Reborn, Grey's Anatomy, and Sleepy Hollow.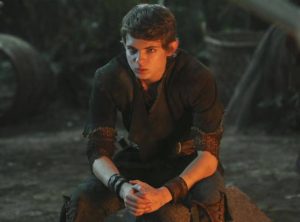 (Robbie Kay playing Peter Pan on Once Upon a Time)
In 2014, he was nominated for a Teen Choice award for his work on Once Upon a Time. Robbie currently resides in Houston, Texas. He has two older sisters, Camilla and Fiona.