While some of us may mark June 22 as National Chocolate Eclair Day, it just so happens to also be the birthday our beloved Canadian actor Paul Campbell! Campbell's earliest screen appearance was for a TV show called The Dead Zone back in 2002, but he has since started or been a part of many other TV shows and films.
Paul's rise to fame came when he was cast to be Billy Keikeya in the revamped 2004 version of the 1970's show, Battlestar Galactica, where he was the beloved personal assistant to the President of the Twelve Colonies Laura Roslin. Some of this other works involve Preggoland, Almost Heroes, and Rusty Steel. In 2005, he won himself a Leo Award for Best Lead Performance by a Male in the comedy-drama film Ill Fated (2004). The film also received other awards as well such as Best Direction for a Feature Length Drama. You can currently find Paul Campbell starring in the hilarious CTV sitcom Spun Out, which was nominated numerous times for the 2014 and 2015 Canadian Screen Awards.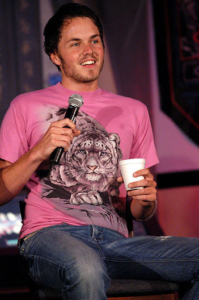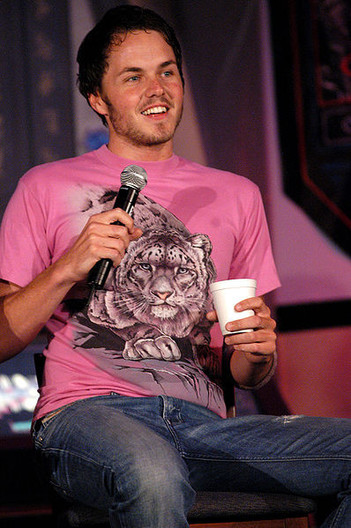 Paul Campbell (now 38) was born in Vancouver, Canada on June 22, 1979. He is currently married to Lorie Campbell and has a son named Kingston. Some of Paul's interests include putting peanut butter on everything, complaining about free samples at grocery stores, and eating chili with his shirt off. You can check out more of his Twitter shenanigans here. Best wishes to you Mr. Paul Campbell, and may you continue to provide us with more quality entertainment for many years to come.