On July 4, 1776, the thirteen colonies claimed their independence from the United Kingdom, an event that would lead to the formation of the United States as we know it today. Each year, the holiday is celebrated by igniting brilliant fireworks and barbecuing our hearts out! After you've lit up the night's dark sky with your friends and family, have a relaxing weekend by watching our top 3 patriotic films!
Have a safe and happy 4th of July weekend!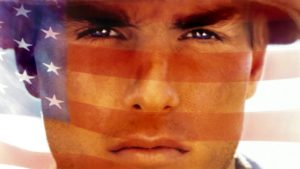 Born on the Fourth of July (Stone, 1989)- Winner of two Academy Awards, for Best Director and Best Film Editing, the film follows Ron Kovic (Tom Cruise) in mid-1960's, suburban New York, as he enlists in the Marines. The second of three films written by Oliver Stone, Born on the Fourth of July further explores the effects of the Vietnam War. What makes this film even more special is that it was co-written by Ron Kovic, Vietnam War veteran, himself, as the American biographical war drama is based on the best-selling autobiography of the same name.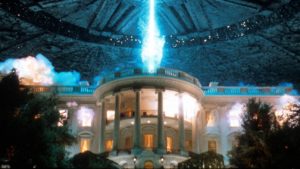 Independence Day (Emmerich, 1996)-- If you're looking for an epic adventure film, this one's the one for you. As a series of unfortunate events unfold, survivors struggle to come together to save the human race; it's a mission over the Fourth of July weekend led by a computer genius (Jeff Goldblum), a jet pilot (Will Smith), and the President of the United States (Bill Pullman). If you think the film is good, keep your ear out on the film's Grammy Award-winning score composed by the great David Arnold!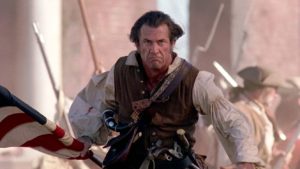 The Patriot (Emmerich, 2000)-- Emmerich came back with another Patriotic classic! The American epic historical fiction war film was written by Robert Rodat and follows the life of Benjamin Martin (Mel Gibson) a man forced to join the American Revolution after the British threaten to harm his livelihood. Together with his son Gabriel (Heath Ledger), they fight the Redcoats. Fun fact: it's said that Rodat wrote seventeen drafts of the script before there was an acceptable one! Although almost 3 hours long, The Patriot is definitely worth watching this 4th of July weekend!