It's the spookiest time of the year and it is hard for us not to reminisce about one of the hottest sci-fi horror shows of Summer 2016. When the government starts performing some lab tests in secrecy and a small town boy goes missing, we're usually in for a fishy scenario yet thrilling plot for a show. A mysterious sci-fi horror, with a retro feel, throwing it back to 1983, Stranger Things injected new life to a generally predictable genre. The root of their success was derived from the little things that they did throughout the show. With a constant flow of references to some of our favorite and most memorable 80's movies such as E.T., Star Wars, Alien, and plenty more, it was hard not to feel a sense of nostalgia and reminisce about the past. With a more than competent cast, beautiful cinematography, and an engaging plot which was well-paced throughout the show, Stranger Things did not disappoint and had fans asking for more.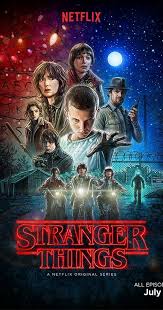 Now if you felt that there were still some questions that were left on the table unanswered, or if the eight-episode season just seemed too short to fully immerse yourself in the show, worry not because your wishes have come true, my friend. Stranger Things is now approved and working towards a second season, and the producers have mentioned that it would be more of a sequel to the first season rather than a continuation of the current storyline. This should allow for explanation and revelation of some of the mysteries that were left unanswered by the end of season one.
If you enjoyed this thrilling horror series, go check out one of WWMPC's own thrillers in the form of a mysterious horror film that is Real Killers, where the James brothers are on the loose again, out and about trying to claim new victims.