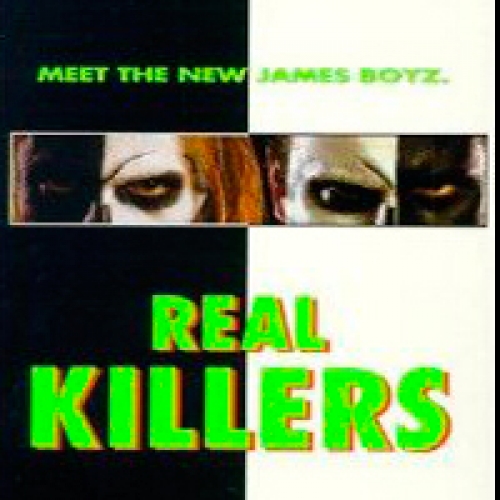 Real Killers (Killers), distributed by World Wide Motion Pictures Corporation, stars Dave Larsen, David Gunn and Damien Hoffer in a horror thriller about two siblings who killed their parents in cold blood and become the objective of obsession of the family who takes them in after escaping death row.
Actor Dave Larsen plays Odessa James and actor David Gunn plays Kyle James in Real Killers (aka Killers), a story about two siblings who find themselves in the center of media attention and on death row following the brutal and heartless murders of their parents. When the two are able to escape from death, they are taken in by a seemingly average, caring family looking to help them. When the two brothers realize that this family is not as normal as they seem and that they are in fact obsessive fans of them following their parent's murder, Odessa and James are unsure if they will leave the family's house alive.
Real Killers (Real Killers) features actor Dave Larsen in the role of Odessa James, one of the brothers convicted of murdering his parents. In addition to starring in Killers, Dave Larsen also serves as one of the film's writers and receives producing credit as well. He has also starred in The Tears of Heaven, Vampire Centerfolds and the 2011 short film Together Apart.
Actor David Gunn stars in the role of Kyle James, Odessa's brother and partner in crime. In addition to Killers, Gunn has also starred in the films Vampire Journals, Street Corner Justice, The Convent and the television series Full Moon Fright Night.
Real Killers (aka Killers) is available on DVD courtesy of World Wide Motion Pictures Corporation.
Starring: Dave Larsen, David Gunn, Damien Hoffer and Nanette Bianchi
Directed By: Mike Mendez
Written By: Dave Larson
Alternate Title: Killers
Genre: Horror
Run Time: 82 minutes