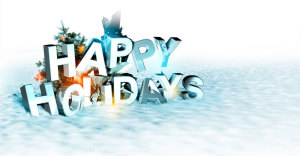 The holiday season is upon us, and finding something for the children and extended relatives to do, while cooking leftovers, can be difficult. Fans of World Wide Motion Pictures may think that we have no "real" holiday films, and we don't, but we offer these titles for your consideration, Amy, Red Roses, and Petrol and Ways to Live Forever.  These are very entertaining films with a holiday themes like love, family and food. Also a number of our favorite actors and actresses are in classic holiday films, including Paul Campbell, and Dean Stockwell from Rusty Steel, and Natalia Tena from Ways to Live Forever and many more.
These talented actors transform themselves for each role, whether a vocal, mental, or physical change. You'd never know that Paul Campbell's, whinny and mischief prone, character in Rusty Steel,  would lead him to become the kind, competitive and sexy leading man in the film Window Wonderland. This light hearted, and romantic film, is about Jack, played by Paul Campbell, and Sloan, played by Chyler Leigh, the struggling to get the same department store, window, designer job. To resolve the conflict they decide to have a competition, where they each of design a holiday window display and see who gets more attention from the customers. In the end, they get each others attention instead, and fall in love.
If you don't have the hour and a half to spend on watching a full film, then watch a holiday episode of your favorite TV show. Dean Stockwell makes a cameo appearance in a holiday episode called "T'was the fight before Christmas," of the 1970's TV series named "McCloud." This crime series was about a cowboy sheriff, played by Dennis Weaver, who becomes a New York Police officer, that excels at getting justice. In Season 7's Christmas episode, he saves a woman from committing suicide and saves Santa from a hostage situation at a childrens hospital.
If you can believe it, Willie Nelson is also in a Holiday film named Angels Sing. This film focuses on those on Michael, played by Harry Connick from Law & Order: SVU,  who has lost his joy of the holiday season. When his son faces a similar tragedy, Micheal must find the courage to rekindle his joy of holiday season, that he lost. If these don't appeal, then watch all 8 Harry Potter movies and spot World Wide's favorite character Natalia Tena, who plays Nymphadora Tonks, a witch who can change her appearance. Have a wonderful Holiday Season and See you in the New Year!!