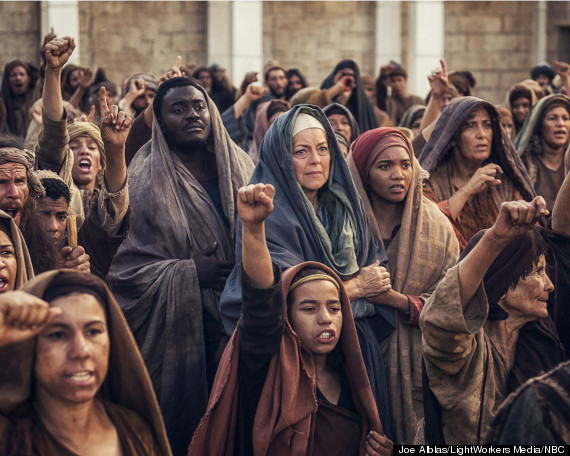 The Emmy Award-winning actress Greta Scacchi is playing a major role as Mother Mary in the upcoming 10-part television series, A.D. The Bible Continues, produced by Roma Downey and Mark Burnett (known for Crazy Is As Crazy Does and The Apprentice).
A.D. The Bible Continues follows upon Downey and Burnett's success with the miniseries The Bible, which was shown on The History Channel in 2013.  The new series carries on from the historical events in the the previous miniseries, by highlighting the first ten chapters of the Book of Acts and continues the story following the Crucifixion of Christ. The Bible Continues was filmed in Morocco with a very diverse group of people. Producer Downey said they wanted people to be able to turn the television on and see themselves in the story.
A.D. The Bible Continues premieres Easter Sunday, April 5 at 8 p.m on NBC.
Greta Scacchi also starred in Ways to Live Forever as a private instructor, distributed by World Wide Motion Pictures. It is available on Vimeo and DVD.