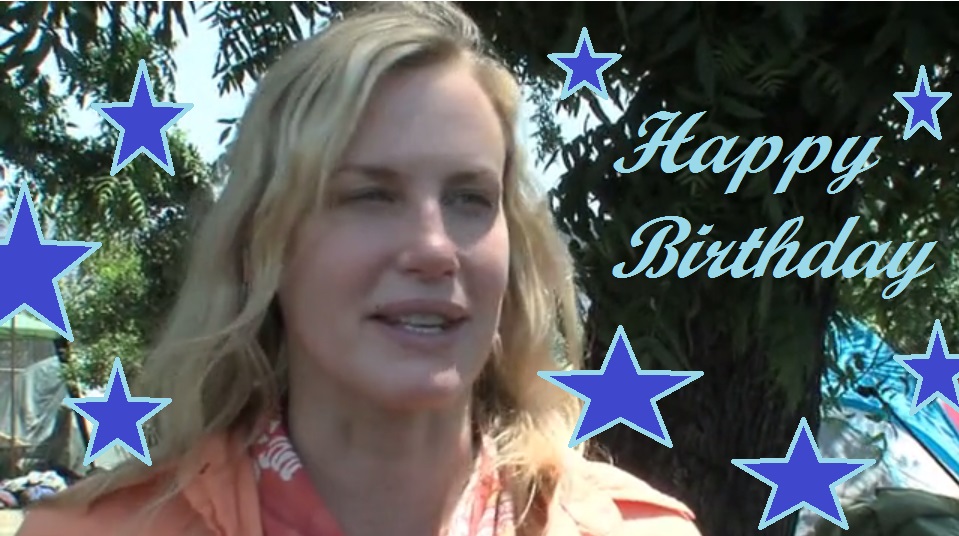 Very few people are gifted with acting talent and given such a powerful platform to speak on issues affecting everyday people.
Daryl Hannah, who is 56 years old today, does both. Her activism over the years for the environment and natural resources of our planet have not only been remarkable but consistent.
Supporting over 15 charities throughout her decades-long acting career, it's easy to see why she has earned such a name for herself in the Eco-activist community.
In the 2009 documentary, Welcome to Eden, we see Hannah fighting for the rights of inner-city Los Angelenos whose 14-acre urban farm in South Central was being taken by corporate land developers. When she wasn't protesting by living in one of the trees on the farm land, she was speaking out and rallying the passionate farmers to keep their tiny farm. Every fight might not be monumental, but each one is important.
Several years later, in February of 2013, Daryl Hannah was arrested while protesting outside of the White House to block the Keystone XL pipeline. Alongside other celebrities, Eco-activists, and political officials Hannah was outspoken about her distrust of the Canada to Texas pipeline which was taking the land from private citizens through eminent domain.
"I was peacefully protesting the unwanted advances of Trans-Canada on Eleanor Fairchild's land," Hannah told KTLV. "[Ms. Fairchild] has stated very clearly that she doesn't want them there and they insist on bullying her and taking away her land through eminent domain."
Not only has she protested various unethical and not environmentally friendly policies, she started her own environmental news website dhlovelife.com which also offers tips and products for people trying to lead a green life. Instead of simply opposing negative developments in the Eco world she decided to provide positive push-back.
"I was trying to get off the grid and overhaul my lifestyle so it was more in harmony with my ethics—it was quite difficult to find reliable information and access to goods and services," Hannah said in an interview with Mother Earth Living. "So I had the thought to create the portal I wished existed."
Aside from her website Daryl Hannah also built her own green home and maintains her own home garden.
Happy Birthday to this activist who continues to use her limelight to peacefully protest and challenge the status quo in power. Keep rocking on Daryl Hannah!